Classic Iran Tour
15 Days / 14 Nights
Kermanshah: 1 night
Isfahan: 2 nights
Hamadan: 1 night
Caspian: 1 night
Yazd: 3 nights
Shiraz: 2 nights
Tehran: 4 nights
Day 1: 
Mumbai-Tehran
Departure from Mumbai by Iran Air in afternoon. Arrive at IKA Airport and transfer to Hotel . (D)
Day 2: 
Tehran
Visit Tehran museum-National jewels, Shah's palace museum. Overnight at hotel.(B,L,D)
Day 3: 
Teharan-Masouleh-Caspian
Morning departure for Masouleh by coach. Masouleh architecture is unique. The buildings have been built into the mountain and are interconnected. The village of Masouleh is a UNESCO Historical Heritage site. Onward to Anzali. Overnight at Hotel in Caspian (B,L,D)
Day 4: 
Caspian-Tehran-Kermanshah
Morning departure for Tehran by coach. Proceed to Kermanshah by flight. Overnight in Hotel. (B, L, D)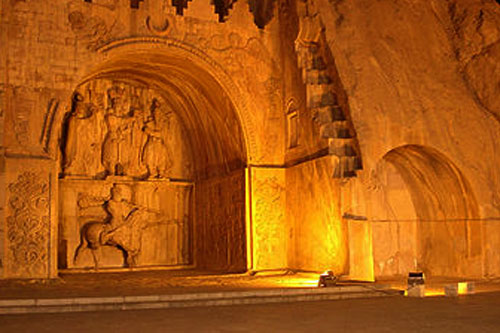 Day 5: 
Kermanshah-Hamedan
After breakfast check out and proceed to visit the tourist attractions-Tagh- e -Bostan-a site with a series of large rock reliefs from the era of the Sassanid Empire of Persia. Bisotoun- Rock relief of Darius facing the rebel kings. Proceed to Hamedan, Overnight at Hamedan hotel (B,L,D)
Day 6: 
Hamedan-Tehran-Shiraz
Visit Ali Sadr cave (weather permitting) .This is the highest water cave in the world where one can see stalactites and stalagmites. Proceed to Tehran onward by flight departure from Tehran, arrive in Shiraz. Overnight at hotel.
Day 7: 
Shiraz
Morning free. After lunch, proceed to visit Persipolis, meaning Persian city- a testimony to the grandeur of the Persian empire under the Achaemenid Rule. Here can be viewed the "Gate of all Nations', "Apadana'- the Hall of 100 columns among other buildings of the great ceremonial capital of the Persians. Overnight at Shiraz hotel (B,L,D)
Day 8: 
Shiraz- Yazd
After breakfast, check out and proceed for local sight seeing. Onward to Naksh-e-Rostam and Pasargadae-tomb of Cyrus the great; Onward proceed to Yazd by coach. Overnight at Hotel . (B,L,D)
Day 9:  
Yazd
After breakfast, proceed for local Yazd sightseeing and shrines around Yazd, famous for their flying fires, Hidden fires, Atash Kadeh. Overnight at Yazd hotel. (B,L,D)
Day 10: 
Yazd
Visit Pir e Sabz( Chak Chak ), Pir e Hrisht. Overnight at Yazd hotel (B,L,D)
Day 11:  
Yazd – Isfahan
Proceed to Isfahan by bus. Enroute. Visit Pir e Banu. Overnight at Hotel in Isfahan (B,L,D)
Day 12: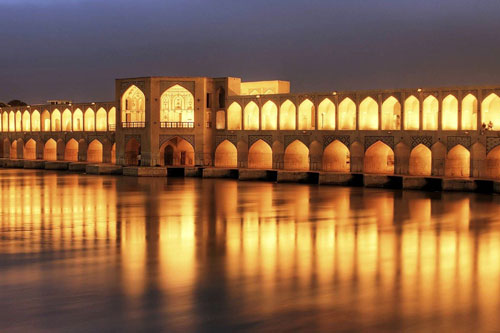 Isfahan
Day to enjoy the city of Isfahan-known for its handicrafts; local sightseeing. Imam Square(Naksh-e-jahan), Ali Ghapoo Palace, Jame Mosque, Bazaar.
Visit the Isfahan Atash Kadeh. Overnight at Isfahan Hotel (B,L,D)
Day 13: 
Isfahan-Tehran
Proceed by flight, to arrive in Tehran. On arrival in Tehran, proceed for shopping. Later in the evening visit the Milad Tower. Overnight at Hotel in Tehran (B,L,D)
Day 14: 
Tehran-Demavand-Tehran
After breakfast drive to Demavand –the highest peak in the Alborz range of Mountains, as well as being a natural barrier between the Caspian sea (the world's largest inland water body) and the Iranian desert. Overnight at Hotel in Tehran (B,L,D)
Day 15: 
Tehran-Mumbai
Transfer to airport, to board flight for departure early morning to Mumbai.
Please Note:
Iran Tour Package itinerary could be subject to change.
Consultation charges applicable for customisation (adjustable against final package payment).
Iran Tour 2017 from India with NTA Holidays
Iran Tour 2016 conducted by NTA Holidays